Welcome to the ChristiK Travel Agency
"Where dream plans become reality."
Customized travel arrangements for your destination wedding. Specializing in travel accommodations to Savannah, Georgia. Exclusive concierge travel services for any location.
The ChristiK Travel Agency offers experienced travel advice you can depend upon. Each trip is tailored to accentuate your memories, creating beautiful vacations, and incredible weddings.  Read on, or click the services button for more details. 
Surround you and your loved ones in lush, tropical landscapes that are enveloped with endless waves of turquoise water. Hear the ocean breeze fan the palm trees and your favorite music playing in the distance. Let Christi craft this dream into reality. Make your travel plans for an unforgettable wedding of a lifetime. Concierge services are available for couples or group weddings. 
Experience the Romance of Savannah
Moss drapes the oak trees. Love lingers through the heavenly scented, southern air. Experience true preservation in time, that is Savannah. When you are surrounded by lush, scenic beauty and several must-see stops, we make it convenient to visit all the gorgeous places in town. We can also help you arrange transport facilities for an easier commute to nearby places. A trip to Savannah is not complete without a visit to Tybee Island, just a few minutes away. How can we tailor the ideal trip to Savannah and its barrier islands for you?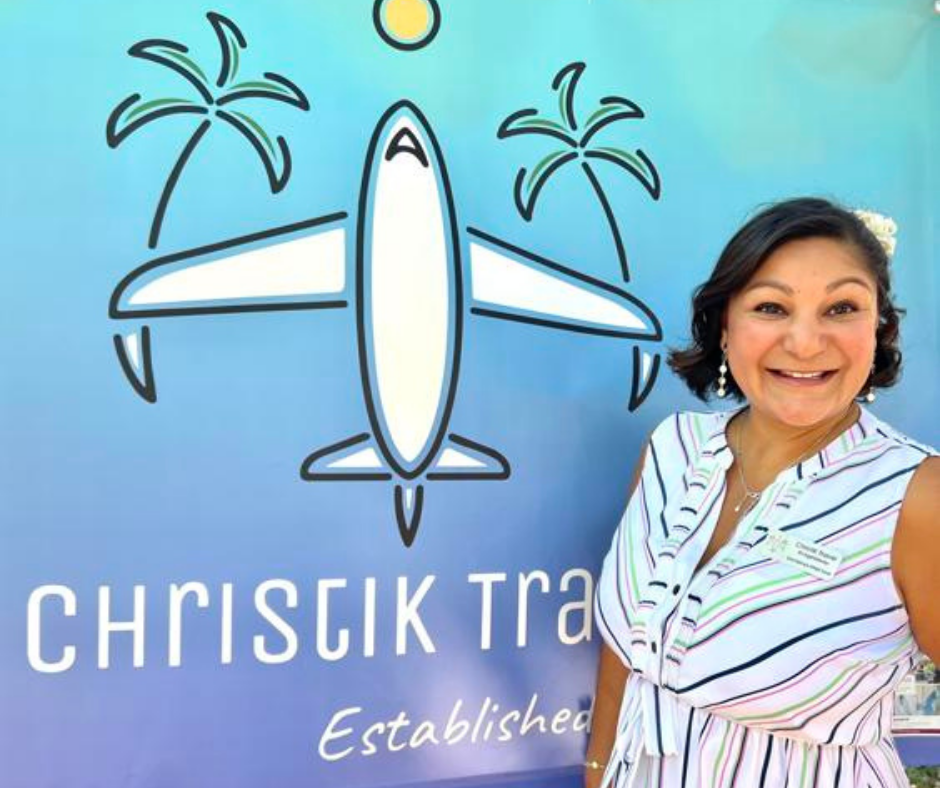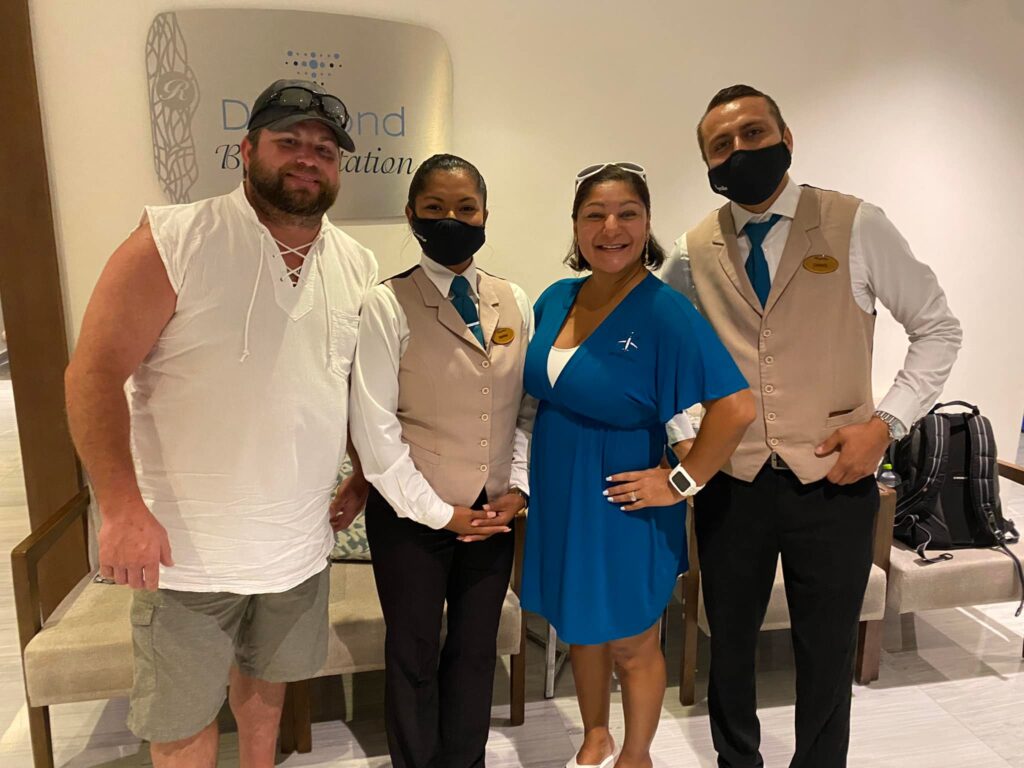 Your Expert Travel Advisor
I'm a Texas native, who has transplanted to Savannah, Georgia with my husband, Jeremy. But where ever I call home, I will always love to travel. One of my favorite things is to attend weddings because of the joy it brings to all. I love seeing people come together in harmony. To fast track my career story, with my love of weddings and travel it became apparent I will thrive by helping others achieve their dream vacations. My agency creation has taken me through extensive training to launch flawless trips for you and your loved ones. On a recent favorite trip of mine, we went to Grand Turk where we experienced whales playing in the ocean. It was incredible! Check out the video here. 
Someday I hope to travel to Bali, Machu Picchu, Costa Rica, and to see the Arora Borealis in Iceland. What's on your bucket list, and how soon can I get you there? 
Trust a leader in the industry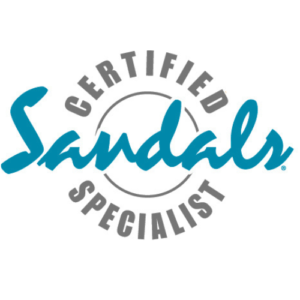 Love is All You Need. ®
All inclusive vacations that go beyond extraordinary. Click below to read about current specials.
Christi Kempf is a certified and bonded Travel Advisor. Affiliated with Archer Travel and hosted by Evolution Travel for consistent team support and resource availability. Her specialties include exclusive training with Carnival Cruises, Sandals, Marriott, and Princess Cruise line. She is a trusted and supportive pillar in the Savannah community. A member of the local BNI Island Business Networkers Chapter and the Savannah Chamber of Commerce, Christi enjoys helping other entrepreneurs thrive by supporting local charity and fundraising projects. 
Ready for an Easy Getaway?
ChristiK Travel has all the plans arranged here for your next cruise vacation!
No Fuss · No Stress · Just You and the Sea
Join Us for an Incredible Weekend Getaway
Clients on Facebook love booking with ChristiK Travel!
I hate how tedious it is trying to wade through online travel sites to find vacation deals that are what I want. When I reached out to Christi she took care of all the details that helped make our trip so much smoother! Flights, transportation, accommodations and excursions. We didn't have to worry about a thing… it was just easy and relaxing. A definite recommend using her service.
Our family and friends had a big group wanting to plan a vacation. We wanted something different than our typical all-inclusive resort in Mexico (which is still a great option); however, this meant even more time and effort would go into planning to find the best deals for accommodations and coordinating activities that fit within everyone's budget. This was my first time working with a travel agent and everything went so smoothly! Christi took care of everything from finding a hotel, transportation from the airport and booking group activities. Amazing experience! I would highly recommend
This was my first time using a travel agent and I highly recommend Christi. She handled all our trip accommodations, flight, hotel, transportation and excursions. Great communication and made sure we were taken care of every step of the way. She did an incredible job handling our big group. She even had welcome bags for us with travel essentials goodies, which I'm so thankful for because we used everything in that bag! Thank you again Christi for a great travel experience.
Christi is fantastic. I highly recommend using her for ALL of your vacation and travel needs. You tell her what you are looking for and she takes it from there. We have used her for multiple vacations and will definitely use her for all future travel.
.We used Christi to book a getaway for me and my husband and she has been so helpful with lots of great recommendations! She worked hard to meet all my wants for the trip! We also used her to book our holiday travel with hotel stays we told her where we where going to be and she did all the work to find us a good deal and something that would fit my whole family!!! Highly recommend!!! We will be customers from now on!!!
Local Recognitions
ChristiK Travel is your reliable source for all your travel needs and excursions in Savannah, Georgia.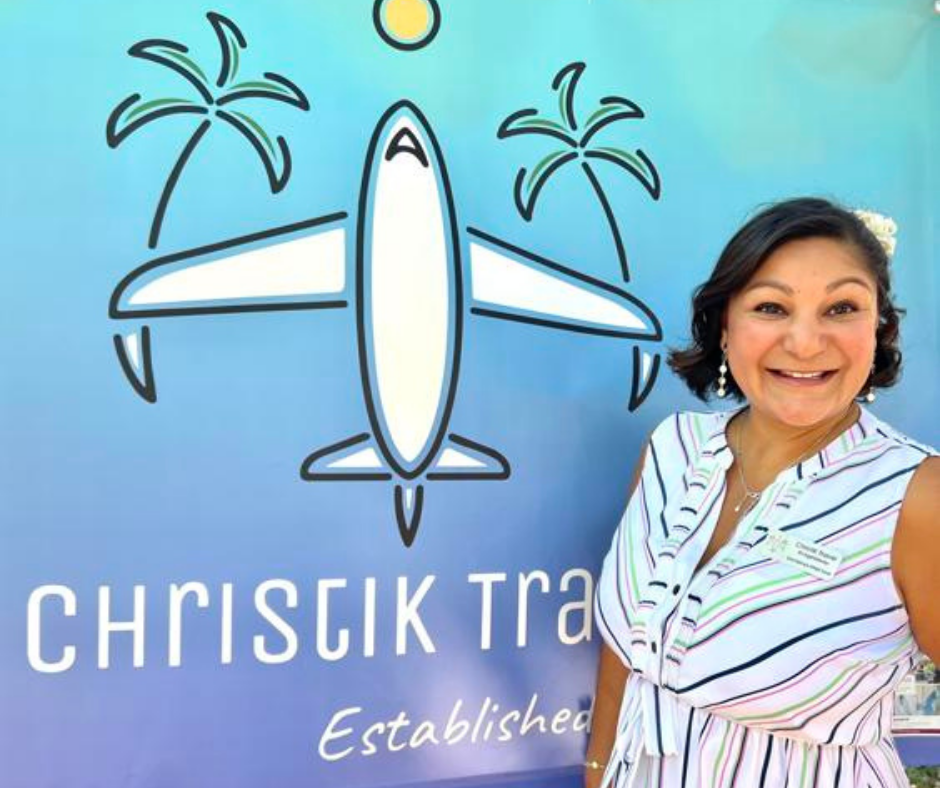 Savannah Business Journal
Personalized Joy Journeys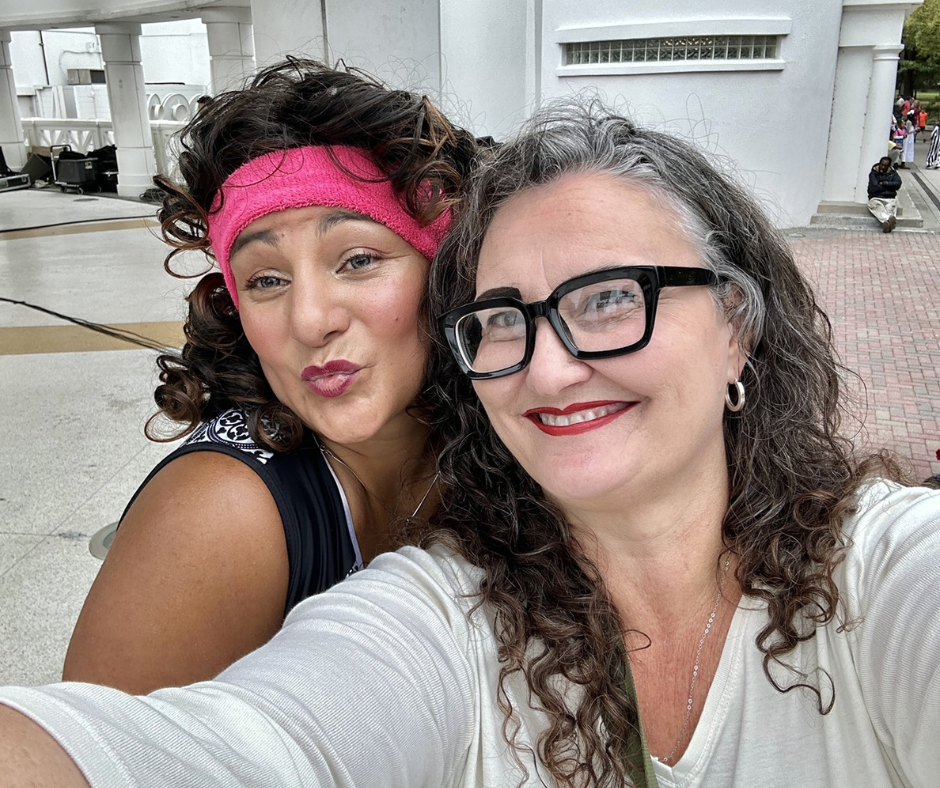 Forsyth Park Costume Crawl
Plan an Unforgettable Experience Today!
It's time to turn those dream plans into reality. ChrisiK Travel is ready to assist you with all of your accommodations. Contact the agency today! 
© 2022 ChristiK Travel. All Rights Reserved.