With a Local Destination Wedding Travel Agent
Whether you are looking for vibrant nightlife to fill up a Bachelorette party night to remember, or a serene beach to hold a romantic wedding, this city and this travel agency have you covered. All you need to do is pack your bags for an unforgettable trip! 
Ask for the
The 700 Wilmington Package
You Don't Have to Travel Far to Have the Wedding of Your Dreams...
Luxurious accommodations. Island views. All minutes away from the beach and the city. Want to see more? Ask Christi for details.
Trust the Experts to Handle All of Your Wedding Accommodations.
From the flights, hotel, transportation, and bachelorette party, right up to the wedding day, your trip will be cared for like it is our own.
Hotel Accommodations
Rely on a hotel connoisseur for your very important stay and slumbers. ChristiK Travel is a certified expert in Marriott Hotels and Resorts.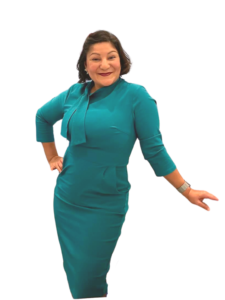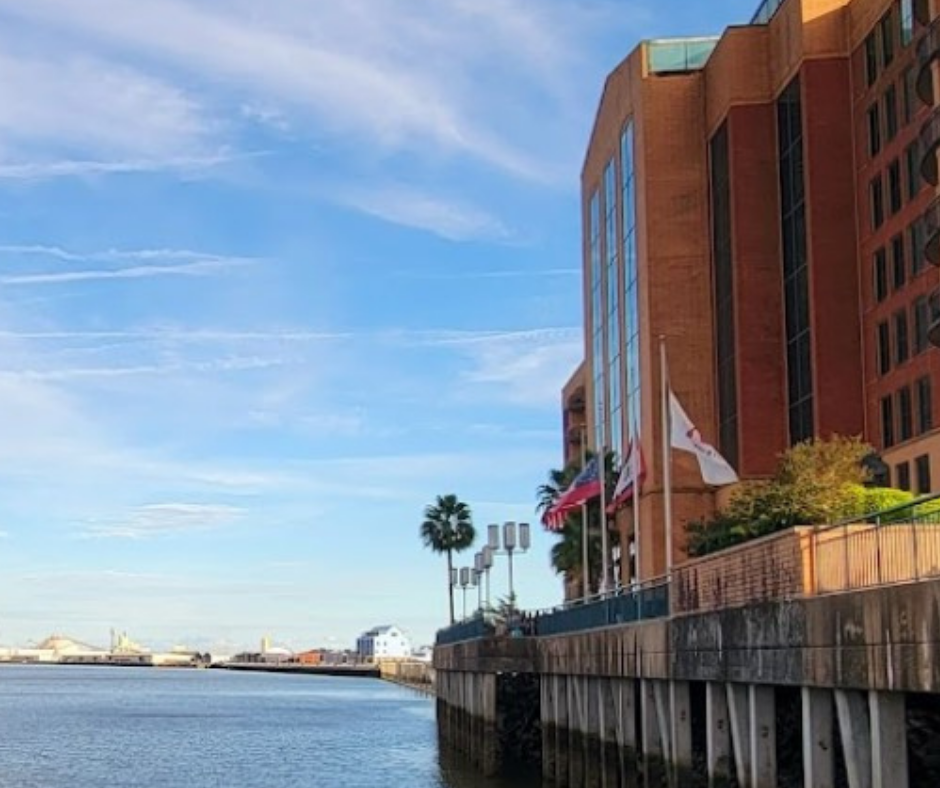 Marriott Savannah Riverfront
JW Marriott Savannah Plant Riverside District
Courtyard by Marriott Historic District
Local Recognitions
ChristiK Travel is your reliable source for all your travel needs and excursions in Savannah, Georgia.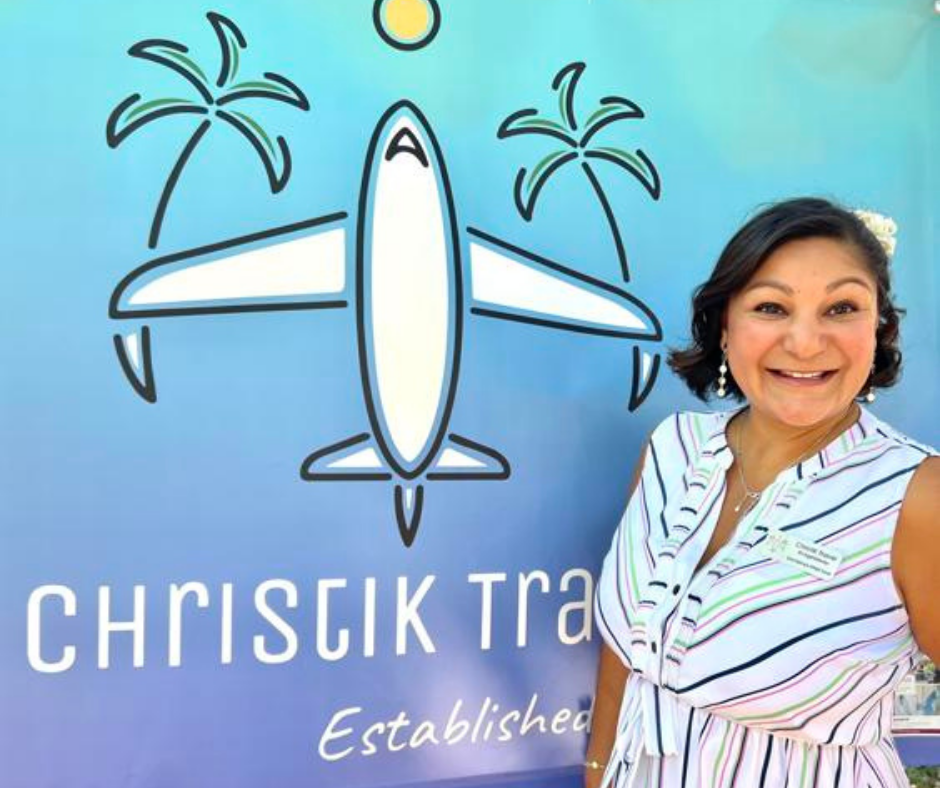 Savannah Business Journal
Personalized Joy Journeys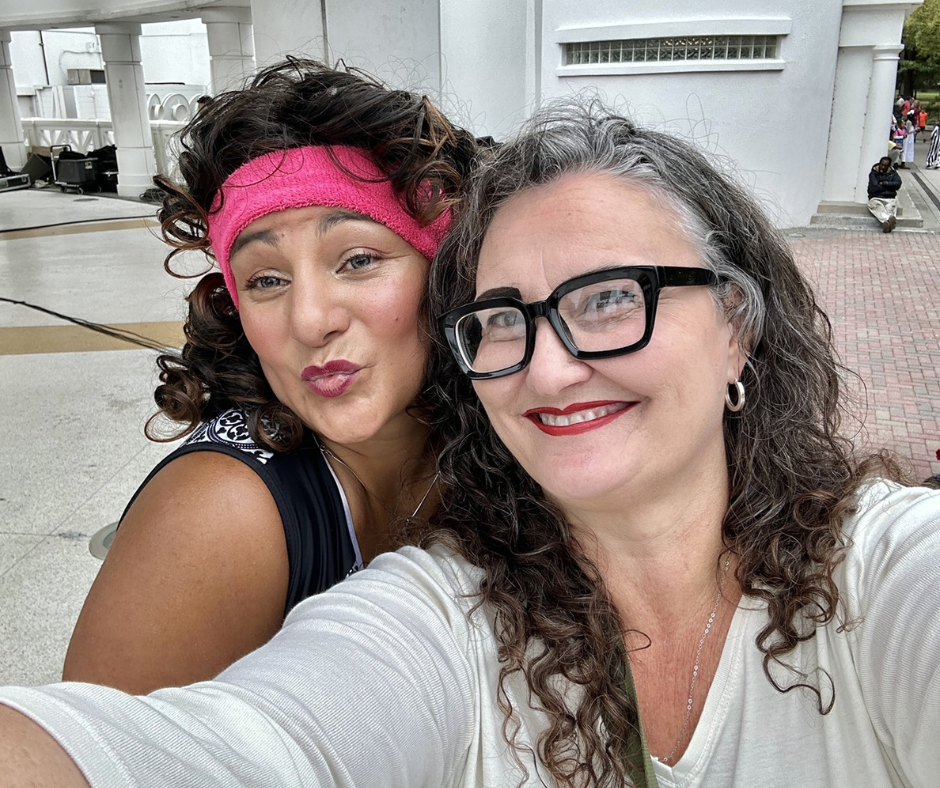 Forsyth Park Costume Crawl
We used Christi K Travel for my 40th Birthday trip to Puerto Rico. There was a total of 26 of us and she went above and beyond to make sure we had everything we needed. From correct documents before we land (due to Covid) to transportation, excursions and ocean views. She was absolutely amazing, quick with responses, and easy to get a hold of. Highly recommend.
It was an amazing girls trip. Christi did a wonderful job planning our trip. It was my first Cruise experience and it was so much fun and easy. I also love her detail itinerary she made for our trip with links to our hotels and excursions. Also to mention she is adorable and so sweet.
Christi is fantastic. I highly recommend using her for ALL of your vacation and travel needs. You tell her what you are looking for and she takes it from there. We have used her for multiple vacations and will definitely use her for all future travel.
This was my first time using a travel agent and I highly recommend Christi. She handled all our trip accommodations, flight, hotel, transportation and excursions. Great communication and made sure we were taken care of every step of the way. She did an incredible job handling our big group. She even had welcome bags for us with travel essentials goodies, which I'm so thankful for because we used everything in that bag! Thank you again Christi for a great travel experience.
We just booked our flight and hotel out of the country with Christi. She was very prompt on getting back to us with pricing. She let us know what covid documents we needed and how to upload them. Will be using her again in the future. Such a great and easy experience.
Just a simple phone call requesting a place to stay and a short period of time. We had the perfect place cost to we're we needed to be and the right price. Great job
Christik was the best and so amazing to work with. We can't wait for our vacation.
ChristiK Travel is definitely the way to go! Christi is the sweetest and takes pride in making sure your vacation is everything you are dreaming of! She takes the weight off your shoulders when it comes to planning and makes things super easy. Which I love! I can call or text her about anything regarding the trip and she is on it! ChristiK Travel booked a 4 day Carnival Cruise to the Bahamas for my two daughters and me. We absolutely enjoyed our first cruise experience! I will definitely be using ChristiK Travel for all of my trips in the future.
Thank you so much for your amazing support for our recent trip to Italy. From the choice of hotels, transportation arrangements, and wonderful excursions, everything was perfect! We really appreciate your attention to detail as this made our trip stress free. We will certainly use your services again for future trips!
ChristiK Travel is AAAAMAZING!!! We recently went on a cruise, and had the time of our lives! She is thorough and organized making preparation seamless. She spares no details! I would recommend her 10 out of 10!
ChristK Travel gives you 5 Star service. She just took care of my honeymoon with one phone call. I sent an email early in the morning, and Christi was up and working on my honeymoon stay before daylight. Christi will keep in touch, check in with you for flight check-ins and keep you posted with changes and updates. Who else does this? I'm not talking about automated services, but Christi herself is checking in with you! Not one hiccup along the way with our stay. I'm already planning my next trip with Christi as I write this review. Here's my slogan, " Drop The Rest and Go With The Best @ ChristiK Travel!!" Hands down the best experience I ever had with a trip! Christi, Thanks again for everything.
Christi booked us the most awesome vacation. I had never used a travel agent before, but will from now on and it will definitely be her. She even got some perks thrown in as a surprise that our kids absolutely loved. Can't wait to book another one.
Christi has been amazing helping us plan a huge Italy tour and vacation for next May!!! She and her team have put together some wonderful excursions and must sees for our first trip over there! We told her what we wanted and she has put together more than what we ever imagined!! Can't wait to be drinking wine in Florence! Thank you Christi for helping us take the stress out of planning and keeping it all a fun adventure!!!
She did a wonderful job for us and kept working to get us money for our travel claim after our vacation was over. I couldn't imagine working with a better travel agent.
She is the one to whom I put my trust to make my trips as smooth as possible. She is my go-to Travel Agent!
Christi is the best Travel Agent I have ever had! She took care of us each step of the way. We never had to worry. Thanks, Christi!
The ChristiK Travel Agency
"Where Dream Plans Become Reality."
© 2022 ChristiK Travel. All Rights Reserved.